Oddly during the so called recovery bankruptcies are expected to double. Expert economists have yet to explain it
.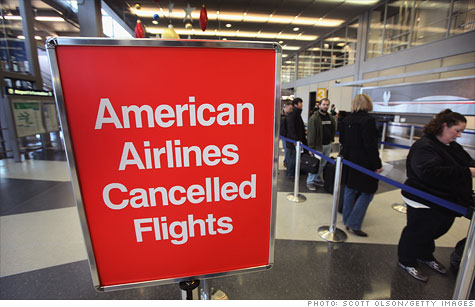 Bankruptcies 2012: Doubling down
NEW YORK (CNNMoney) -- Expect the number and size of corporate bankruptcies to double in 2012.
At least that's what Fitch Ratings is saying and experts seem to agree that more will be coming down the pike.
"2011 wasn't a huge restructuring year," said Jonathan Henes, a bankruptcy attorney at Kirkland & Ellis. "A lot of companies found short-term fixes, but when things don't get better you need a restructuring to find a long-term fix."
Restructuring doesn't necessarily mean bankruptcy but Fitch predicts defaults among all corporate bonds will rise to roughly 3% this year, up from 1.4% in 2011 and 1.3% in 2010.
Despite a rocky, volatile market in 2011, the number of bankruptcy filings and the value of bonds affected were relatively small. On average, default rates still remain far below the average annual rate of 5.1%, according to Fitch.